About Michael J. Sinder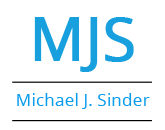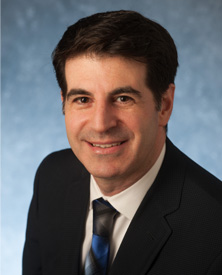 Michael Sinder is an entertainment attorney practicing predominantly in the area of live theater. His professional career over a period of more than two decades includes practicing law with entertainment firms, as well as serving as the in-house lawyer and Director of Business Affairs for a team of award-winning Broadway producers and general managers, working as a theatrical agent and serving as a representative of The Broadway League in negotiations with the industry's theatrical unions.
As a result of his diverse experience, Mr. Sinder has acquired a unique perspective regarding the many day-to-day business issues encountered by producers, general managers and creative team members during the course of developing and operating theatrical projects. Consequently, not only does he advise clients on legal matters, negotiations and contract drafting, but he also provides helpful information and guidance regarding business decisions, customary industry practices, production and operating budgets, recoupment projections and various other business-related matters.
Mr. Sinder currently represents both new and established lead producers, co-producers, investors, theater owners, presenters, executive producers, general managers, underlying rights owners, authors, conceivers, other creative team members and agents, among other clients.
He regularly counsels clients on all matters relating to the exploitation of theatrical projects on Broadway, Off-Broadway and North American touring productions, as well as productions in London's West End, Australia, the Far East and licensed productions in other territories around the world. His services include providing advice regarding the acquisition and disposition of stage rights and all ancillary rights, project development and financing and copyright and other intellectual property issues. Mr. Sinder negotiates and prepares all types of agreements in connection with live stage productions, including underlying rights agreements, author agreements with producers, collaboration agreements among authors, agreements with music publishers, agreements with all creative team members, front money agreements, investment financing documents, loan agreements, general manager agreements, executive producer agreements, agreements with developmental theaters, joint venture agreements among lead producers, co-producer agreements, theater booking agreements and agreements for licensed productions.
Prior to starting his own law practice in October 2014, Mr. Sinder served for over eight years as the in-house attorney and the Director of Business Affairs for Frankel Green Theatrical Management. His role at Frankel Green included representing the Tony Award-winning producers Tom Viertel, Richard Frankel, Steven Baruch and Marc Routh, who are also the owners of the Broadway nightclub and cabaret "54 Below."  Prior to joining Frankel Green, Mr. Sinder worked as an agent for nearly five years, first with Dodger Touring, where he booked theatrical touring productions, and later with the William Morris Agency, where he represented performance artists, comedians, celebrities and politicians for speaking and personal appearance engagements.   Mr. Sinder practiced entertainment law with the firm of Franklin, Weinrib, Rudell & Vassallo, P.C. after serving as the Manager of Labor Relations for the League of American Theatres and Producers, Inc. (now known as The Broadway League), where he helped negotiate union collective bargaining agreements on behalf of Broadway producers and theater owners.
Mr. Sinder served for seven years as a member of the Board of Directors for The Field, a non-profit performing arts organization. For four years he taught a semester-long course titled "The Performing Arts and the Law" as part of the Brooklyn College MFA Program in Performing Arts Management.  Mr. Sinder is a graduate of the Commercial Theater Institute's (CTI) 14-week program (1997). He is a member of the Entertainment and Sports Law (EASL) Section of the New York State Bar Association and the American Bar Association. He regularly teaches and attends classes and seminars for CTI and EASL, among other organizations.
Mr. Sinder received his B.A. (1990) and J.D. (1993) degrees from Washington University in St. Louis. He has been licensed to practice law in the State of New York since 1994.
When not working, he enjoys spending time with his wife and two children.